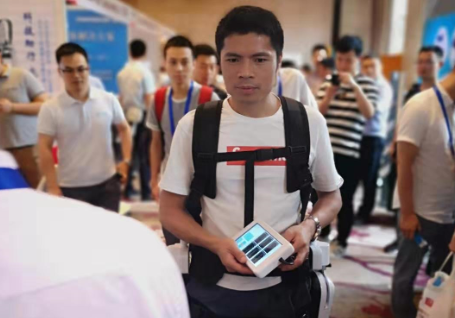 The Second Annual Academic Meeting of Physical Therapy Committee of Chinese Rehabilitation Medical Association
On July 14, the 2nd Annual Conference of the Physical Therapy Committee of the Chinese Rehabilitation Medical Association, hosted by the Physical Therapy Committee of the Chinese Rehabilitation Medical Association, was successfully concluded in Changsha, Hunan Province. In the exhibition area, Shenzhen MileBot Robotics Technology Co., Ltd. exhibited its first active exoskeleton robot based on compliant actuators in the world.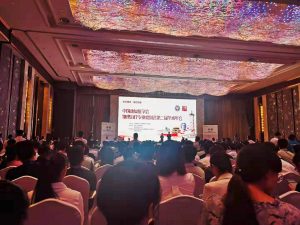 The conference was wonderful, and the participating experts and scholars were deeply attracted by the exoskeleton robot developed by MileBot. And MileBot was highly praised by the expert.
MileBot's product
The exoskeleton robot BEAR-H1 independently developed by MileBot Robotics utilizes bionics, ergonomics and robotics technology to provide rehabilitation training for patients with lower limb motor dysfunction caused by neurological diseases such as stroke. BEAR-H1 has an active and passive training mode, which assists patients with hip, knee, and ankle joints to complete rehabilitation training, it can effectively reduce the therapist's work intensity, improve the efficiency of rehabilitation training, promote the reconstruction of patients' neural circuits, and enable patients to return to normal life as soon as possible.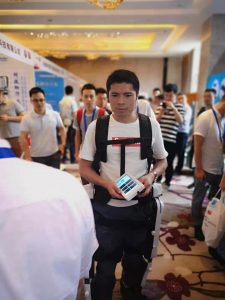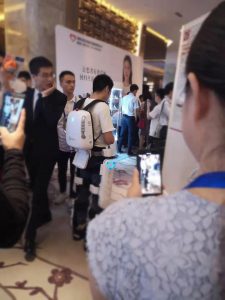 Compared with similar products in the field of rehabilitation, the lower extremity exoskeleton robot BEAR-H1 relies on its powerful professional technology to achieve active rehabilitation training, and the stability of human-computer interaction is much higher than that of other similar products. Good experience can greatly mobilize patients' active participation in rehabilitation training, and gradually improve patients' lower limb mobility.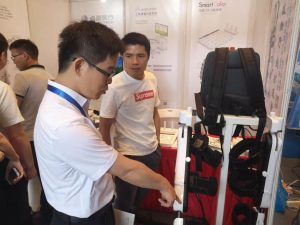 The lower extremity exoskeleton robot is highly intelligent and has more than 30 built-in sensors that can predict and follow the patient's gait, providing patients with more accurate and professional rehabilitation treatment. At the same time, the robot will collect and record the patient's training data to provide data basis for the rehabilitation physician to formulate a rehabilitation programs, so as to continuously optimize the rehabilitation treatment plan and accelerate the rehabilitation process.
Follow-up plan
As a robot with ultra-high quality specifications, people can stop by and watch wherever they are. In the next step, Milebot Robotics will be unveiled at 2019 Smart China Expo.
China International Intelligent Industry Expo
Chongqing, China August 26-29, 2019