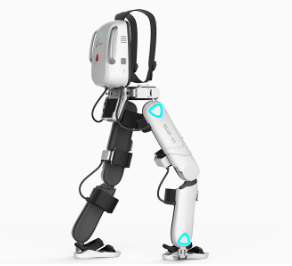 Milebot Exoskeleton Rehabilitation Robot Help Patients Become Iron Man
Iron Man is no stranger to everyone, appearing frequently in science fiction movies. With cool appearance and extraordinary ability, it is popular and sought after by the public. Now, Iron Man is getting closer and closer to us, and gradually appears in real life, this is the exoskeleton robot.
In recent years, domestically produced Iron Man with different shapes have appeared one after another, and the lower limb exoskeleton robot BEAR-H1 developed by the Milebot Robotics has become one of the best.
Milebot Team Accumulate Richly and Break Forth Vastly and Strongly Moves Forward
Shenzhen Milebot Robotics Technology Co., Ltd. is a rehabilitation robot technology company focusing on the research and development and production of rehabilitation exoskeleton robots and human-computer interaction technology. It is a national high-tech enterprise founded by the doctoral returnees and senior robot industry practitioners. Adhering to the concept of "Technology to Help Walk", we focus on creating an intelligent rehabilitation system, and improve the efficiency and effectiveness of rehabilitation medicine through robots, the Internet of Things, and big data. Milebot Team has the world's top technology level in the field of rehabilitation robots, with strong research and development capabilities and innovative ideas. Since its establishment, it has insisted on independent innovation, and has won dozens of invention patents. It is committed to contributing to China's rehabilitation medical cause and benefiting patients.
Independent Research and Development, the World's First Exoskeleton Robot Based on Compliant Actuator
The lower extremity exoskeleton rehabilitation robot BEAR-H1 is a black technology product independently developed by the Milebot team. It is the first lower extremity exoskeleton rehabilitation robot with compliant actuator and multi-sensor fusion. It uses bionics, ergonomics and robotics technology to perform lower extremity motor functions caused by neurological diseases such as stroke. Rehabilitation training is provided for patients with disabilities. BEAR-H1 integrates collection, evaluation and training, which can effectively improve the efficiency of rehabilitation training, promote the reconstruction of patients' nerve circuit, and enable patients to return to normal life as soon as possible.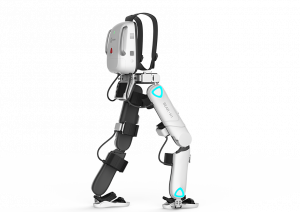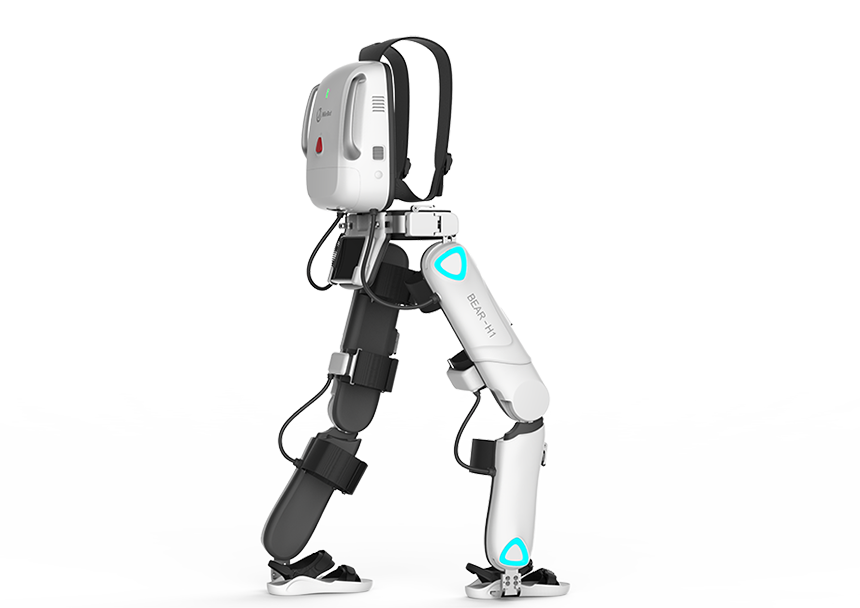 Milebot Exoskeleton Robot, Gospel for Stroke Patients
With the increasing aging of the population in China, the problem of geriatric diseases has become more and more serious, and stroke is one of them. According to the data published in the China Stroke Prevention and Treatment Report, there are about 2.46 million new stroke patients in China every year, and they continue to rise at an annual rate of 8.7%. Up to 75% of stroke survivors have different degrees of motor dysfunction.
For these stroke patients, the traditional rehabilitation methods are mostly machine rehabilitation, balance bike riding or acupuncture, physiotherapy, etc. The exoskeleton rehabilitation robot developed by the Milebot Team can enable patients to stand up earlier by wearing robots, complete high physical exertion and a large number of repetitive rehabilitation training, effectively accelerate the rehabilitation process of patients.
Focus on Medical Treatment and Create Iron Man in Rehabilitation
1.Milebot Team focuses on the field of rehabilitation medicine. The lower extremity exoskeleton rehabilitation robot BEAR-H 1 developed by the team is mainly used to assist stroke patients in gait rehabilitation training. Robot has an active and passive training mode. It can save manpower and effectively improve the rehabilitation effect by providing assistance to patients' hip, knee and ankle joints to complete walking training.
2.Designed based on the principle of bionics, with 6 joints (bilateral hips, knees, and ankles) with power, combined with ergonomics, the BEAR-H1 exoskeleton robot fits the human body more comfortably, with a more natural gait. The robot can collect the walking trajectory of the patient and adjust the assistance in real time according to the abnormality of the patient. Encourage patients to participate actively to achieve the best rehabilitation results.
3.BEAR-H1 exoskeleton robot has a high degree of intelligence. More than 30 sensors monitor human intention, which can predict and follow patient's gait and realize active control. The collected data is uploaded to the cloud in real time. Through the Internet of Things system, the patients' physical condition and training situation can be learned in real time, and the remote diagnosis and treatment and guidance can be realized. Intelligent rehabilitation system integrates collection, evaluation and training, and can provide more perfect solutions. Robots can integrate brain-computer interface, EMG, FES, etc., provide data for scientific research, take scientific research as the guide, and promote the improvement and progress of clinical skills.
4.The dynamic ankle joint can provide dorsiflexion assistance, prevent foot sagging, make gait more natural, improve the efficiency of gait rehabilitation training, and achieve better rehabilitation effect. Five-speed gear assists adjustment to meet the user's needs to the greatest extent. It is suitable for gait training of different diseases in different course and for individual sports needs of different patients.
BEAR-H1 has powerful function. Its application in rehabilitation training of stroke patients can maximize the effect of rehabilitation treatment and accelerate the rehabilitation process.
Science and Technology Change Life, Stroke Patients Change into Iron Man
It is the responsibility and mission of the Milebot Robotics to make the patients with lower limb motor dysfunction caused by neurodegenerative diseases such as stroke stand up again. The Milebot Team always upholds the concept of "Technology to Help Walk". In the field of rehabilitation medicine, it strives to forge ahead and forge ahead to build a high-quality exoskeleton rehabilitation robot, which will benefit stroke patients, improve their quality of life and quality of life, and make them face life bravely like "Iron Man" and live with more dignity.